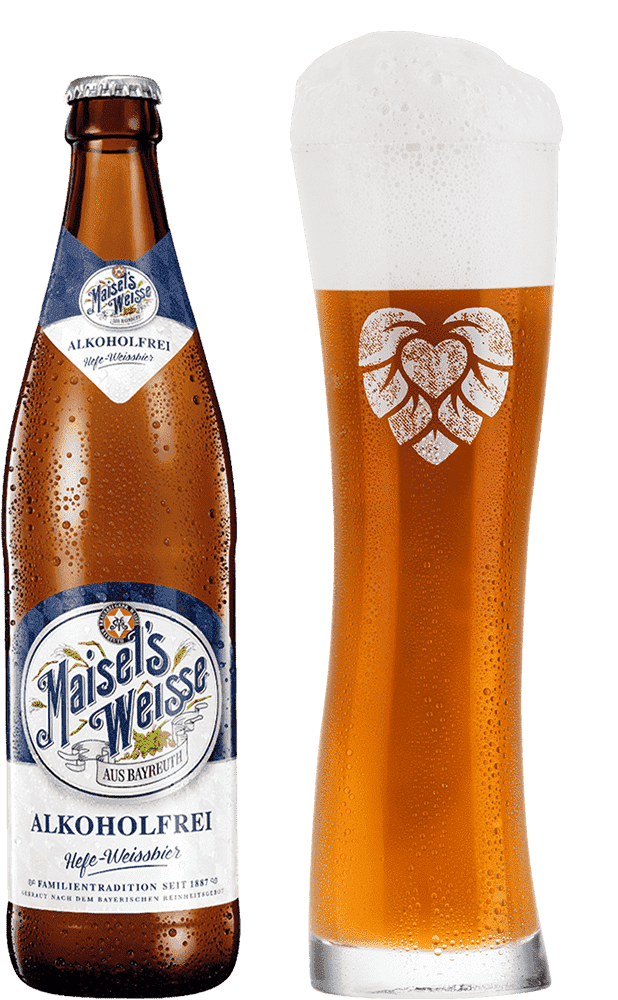 Maisel's Weisse Alkoholfrei
Non-alcoholic wheat beer by Maisel´s Weisse
Maisel's non-alcoholic Weisse is the ideal fitness and spa drink for the active and diet-conscious minded. It is the sporty variation of Maisel's Weisse and is made, like all other types of Maisel's Weisse, using only natural ingredients. It is rich in vitamins, isotonic, and 33% lower in calories (as compared to Maisel's Weisse Original). Our brewers have developed their own process of gently extracting alcohol in a first step and then adding fresh wort in a later step. This procedure gives our "Maisel's Weisse Alkoholfrei" its wheat beer-specific, full-bodied and fruity taste. Thus, fans of Maisel's Weisse can enjoy drinking a wheat beer lacking alcohol but without refraining from the distinctive characteristics of Maisel's Weisse.
Alcohol by volume
< 0.5 %
Country

Beer sommelier says::
"yeast wheat" I know. You don't realize it's non-alcoholic.