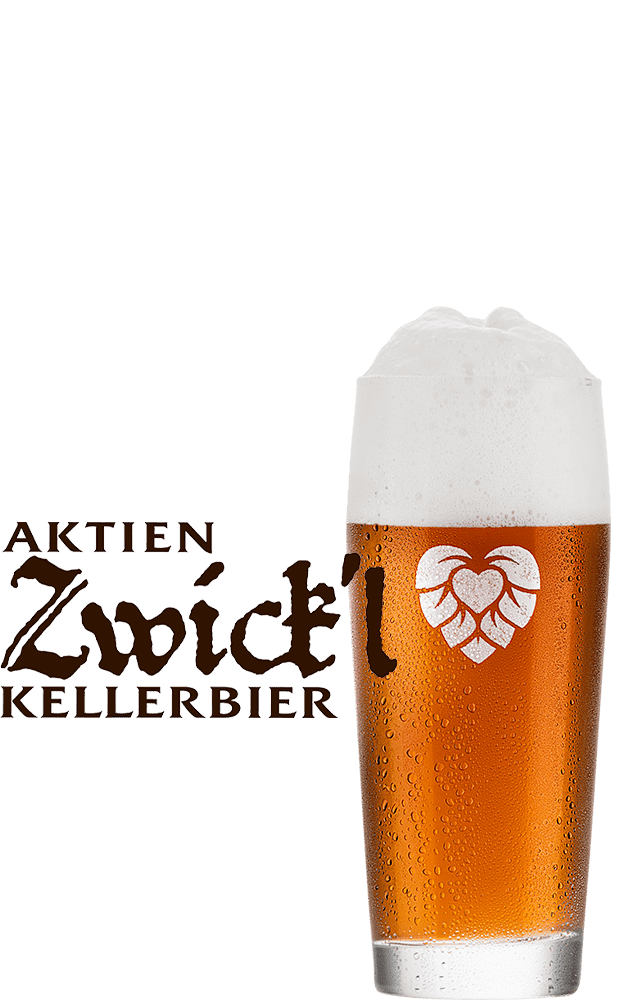 Aktien Zwick'l
Kellerbier by Bayreuther Bierbrauerei AG
"Aktien Zwick'l Kellerbier" is an amber-colored, yeast-cloudy and unfiltered beer specialty. Thus, its natural ingredients like proteins, beer yeast and additional taste carriers are completely retained and produce the beer's full-bodied and spicy taste, showing nicely balanced malt and bitterness nuances. This typical Franconian beer specialty transports aromas of bread crust, caramel and a pleasant citrus-freshness.
Brewery
Bayreuther Bierbrauerei AG
Country

Beer sommelier says::
Freshly tapped, this lager-style beer is a dream come true!