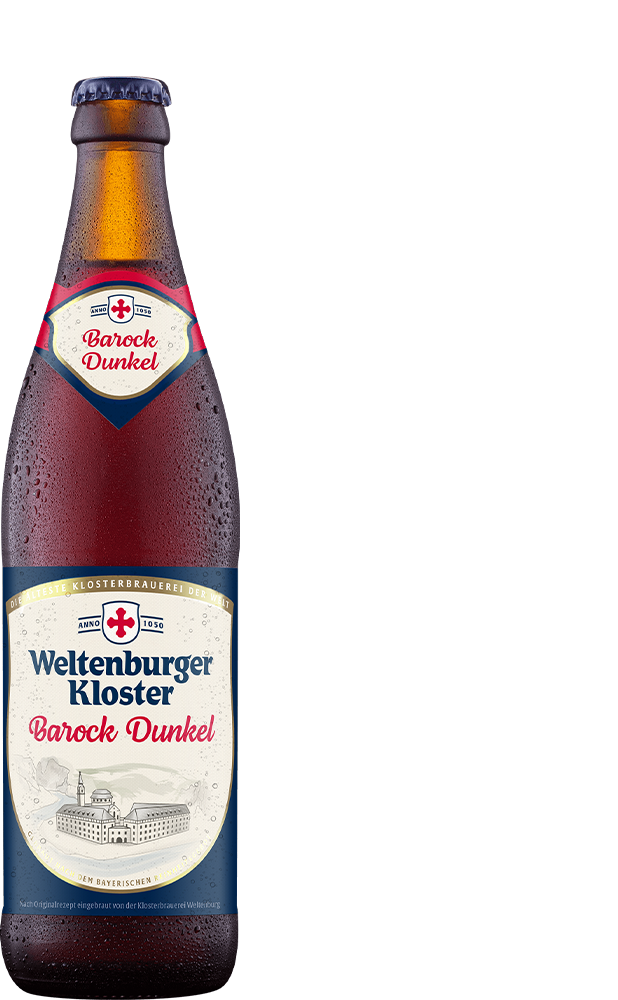 Weltenburger Kloster - Barock Dunkel
Munich Dunkel by Klosterbrauerei Weltenburg
Cutting-edge technology in combination with traditional monastic art of brewing, that's the way this worldwide awarded special beer is being brewed using top quality ingredients at the world's oldest monastery brewery. "Barock Dunkel" matures up to six weeks down in the cavern cellars and there can develop its unique and distinctive taste. It is full-bodied, malt-flavored, off-dry with a tender sweetness, mildly creamy in its color reminding of warm-brown amber; taste and scent are intense, strong and captivating.
Brewery
Klosterbrauerei Weltenburg
Country

Beer sommelier says::
An extremely yummy and palatable dark beer. A worthy representative of Munich's dark beer style.